Posted: February 15, 2013
The Will of Wilma Rudolph: Black History Month Fact 10
BLACK HISTORY MONTH FACT #10
Did you know Wilma Rudolph, the first American woman to win three Gold Track & Field medals in one Olympics didn't walk without support-braces until she was 9 years old.
Due to a childhood illness, Wilma's left leg was twisted, but she didn't let that stop her. Wilma went on to play basketball in high-school, win four Olympic medals, set world records, and start the Wilma Rudolph Foundation to help young athletes.
Source: WhiteHouse Kids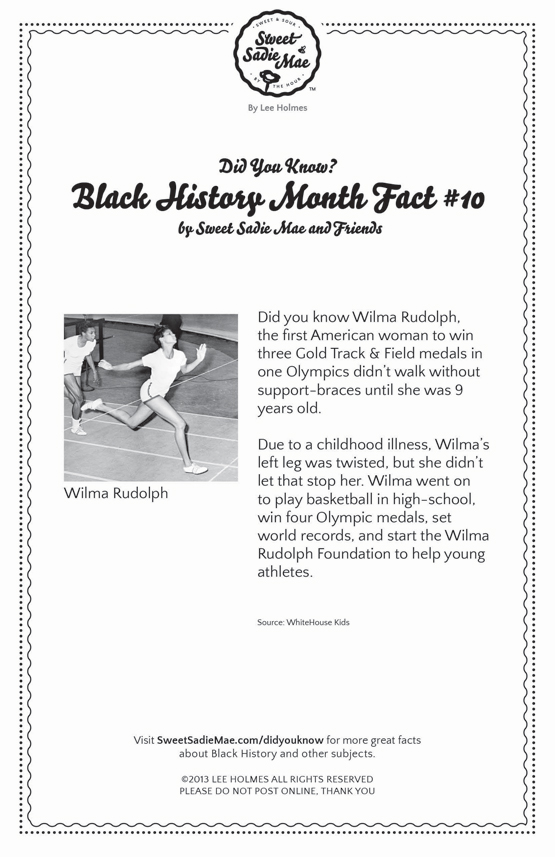 Comments
There are no comments for this entry yet.