Posted: February 15, 2013
The Will of Wilma Rudolph: Black History Month Fact 10
BLACK HISTORY MONTH FACT #10
Did you know Wilma Rudolph, the first American woman to win three Gold Track & Field medals in one Olympics didn't walk without support-braces until she was 9 years old.
Due to a childhood illness, Wilma's left leg was twisted, but she didn't let that stop her. Wilma went on to play basketball in high-school, win four Olympic medals, set world records, and start the Wilma Rudolph Foundation to help young athletes.
Source: WhiteHouse Kids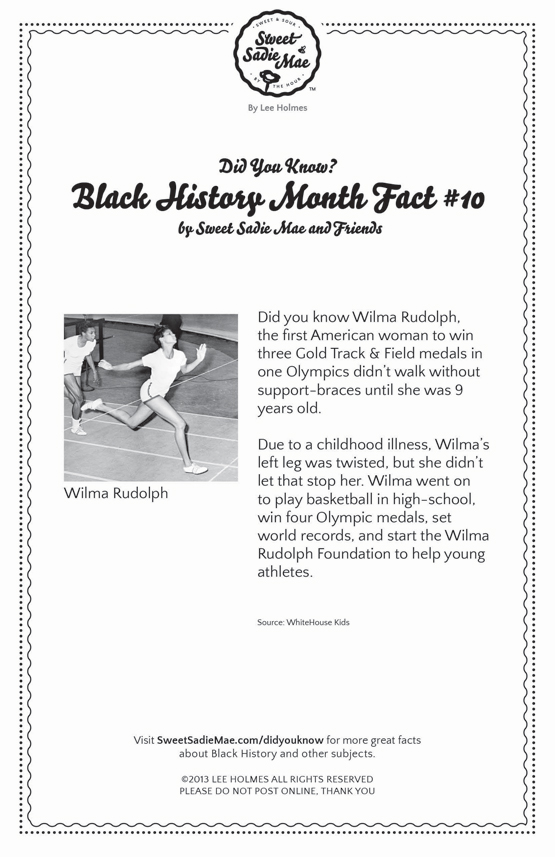 Free: Download the Free: Download the Full Black History Month Fact Pack! For Your Classroom or Home
This pack includes 18 Black History Month Facts, from our Did You Know Series, to use with your classroom or children at home.
We don't spam or share your address.
Privacy
Comments
There are no comments for this entry yet.